Revolution Concert House Seating Chart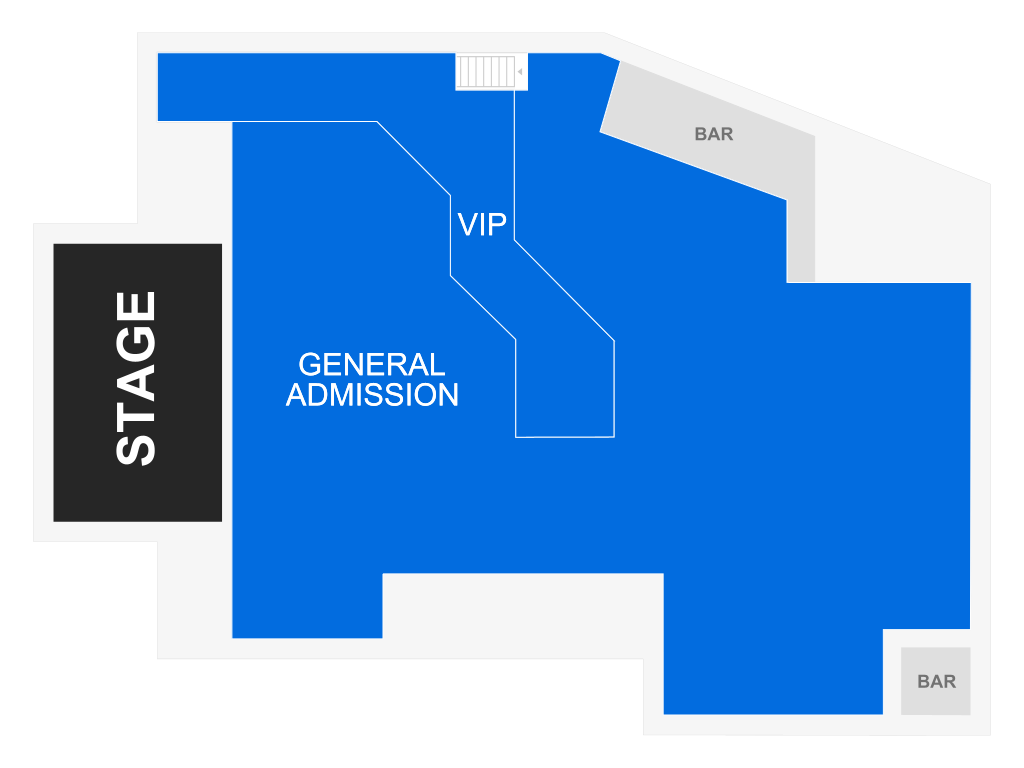 Most events at Revolution Concert House are general admission events with plenty of floor space for dancing and enjoying the show. There is a VIP area that is reserved, but you can call the venue to ask about these spaces. Some events may have limited seating and will be noted in the event description. Bar seating is also available at a first come, first serve basis.
Since capacity is largely standing room only, guests should expect to spend most of their time on their feet. However, the venue may be able to provide accommodations to guests with limited mobility. We recommend contacting the venue no less than two weeks before your ticketed event to see how they can help.
If you require ADA-approved accommodations or emergency ADA-seating, then please be sure to contact the venue as soon as possible. You may contact the venue at 208.938.2933.
NOTE: The Revolution Concert House and Event Center seating chart may vary depending on the type of events. Some events offer unique or varied seating arrangements. Always check the individual event seating map when choosing your tickets.
Start securing your desired tickets today by beginning to select your seats . Check out the Revolution Concert House schedule to see all the upcoming schedule and latest events.
Click here ticket information page to read about ticket policies and guarantees.